#interior
what i learned is that: a quiet and harmonic interior has nothing to do with designer chairs. I visited angelika for a photography job and all the stress and rushing  carried around for weeks, just disappeared. the rooms are filled with the personality of angelika and light. we had green tea and a talk, i did not expect to have with a stranger.
thank you angelika for a most  interesting afternoon.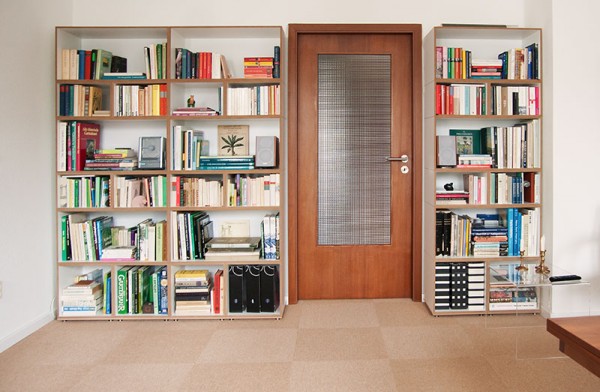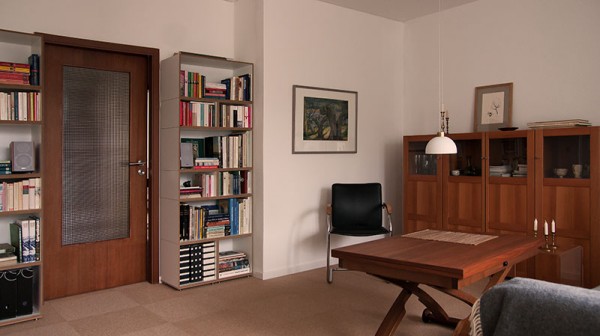 the interview is in german
Kann man die Planung einer Wohnungseinrichtung mit der Planung einer Landschaft vergleichen?
Ich glaube, die Grundprinzipien der Gestaltung treffen für Innenräume ebenso wie für Außenräume zu, auch wenn dabei die Kriterien und Maßstäbe andere sind. So werden z.B. Kontrast oder Harmonie der Proportionen, Strukturen und Farben, verglichen mit der Ausstattung eines Zimmers, im "grünen Zimmer" durch ausgewählte Pflanzen und andere Materialien bestimmt – nur ist die Gestaltung der Landschaft, die lebt und sich verändert, viel komplexer. 
Welche Jahreszeit ist ihnen in Berlin die liebste?
Ich brauche den Wechsel der Jahreszeiten, in allen gibt es unvergleichlich schöne Abschnitte. Den Sommer bevorzuge ich nur deswegen, weil er mir die längste Zeit im Freien bietet.
Wenn sie den Geist wandern lassen wollen, was tun sie und wo?
Im Sommer lege ich mich gerne unter den großen Nußbaum und schaue durch die grünen Blätter in den blauen Himmel. Im Winter beschäftige ich mich am liebsten mit Ton. Die Konzentration dabei verflüchtigt alle weiteren Gedanken.
Haben sie eine blumige Empfehlung für einen schattigen Berliner Balkon?
Die Pflanzenauswahl für einen schattigen Balkon mit Blütenträumen ist sehr begrenzt. Wie wäre es mit Knollenbegonien in rosa oder weiß (rot ist zu dunkel) und dazu Schattengräser?
Was ist der Unterschied zwischen der Gestaltung mit ihren Händen und Ton und dem Gestalten einer Gartenlandschaft direkt im Garten?
Tonbearbeitung und Gartenbearbeitung – Unterschiede ohne Ende, auch wenn in beiden Fällen die Hände angegriffen und schmutzig werden.
Ich forme gerne Ton, aber wühle ungern in der Erde – schwerer Lehmboden. Ich plane mit Freude für den Garten, aber scheue die Mühen der praktischen Umsetzung. Bei Ton verhält es sich andern, allerdings sind die Ergebnisse im Garten oft gelungener (und korrigierbar!) als das Werkstück aus dem Ofen.