Meet my amazing friend Gunilla Weinraub. If I write here Gunilla is an illustrator, it's not half the truth. Besides, from being an Illustrator she is a painter, mum, jazz lover and absolutely charming. She also used to run a clothes label for very colourful knitwear, mainly if not all clothes in colourful stripes and founded 1984 a Jazz club with some friends. She lived in New Yorck, Tübingen und Berlin and many more places. I met her here the first time and we became friends (What makes me very happy).
We usually talk in my ridiculous mix of english-german which she speaks fluently as well. As you can see when she mixes up the dates when she arrived in Berlin. She came in 1986 but says 1968 one of the things I like to do in English as well, getting the numbers wrong.
Her flat is also her studio and visiting her there you realise one thing – she hasn't grown up yet. Her life and living is as playful as her illustrations and as humorous – with that little dash of sarcasm. Please listen to our talk below or on Soundcloud to get a full impression.
A selection of Gunilla's book's.
…and some of her Paintings
… and Illustrations
… self portrait
Gunilla painted for an year every day one of these little paintings, so they tell the story of a year of her life.
Obviously, she was always beautiful, nothing has changed!
Whenever you visit Gunilla there is some Jazz music playing. She has some playlist with favourites and some she picks up for her mood. Jazz plays a big role in her life, not only because she used to work in a jazz night club meeting some of the legends not only because of her husband of that time but because it touches a string of her soul. You can see how she reacts to the music.
Exactly Gunilla's humour!
Yael, Gunilla's daughter painted by Gunilla.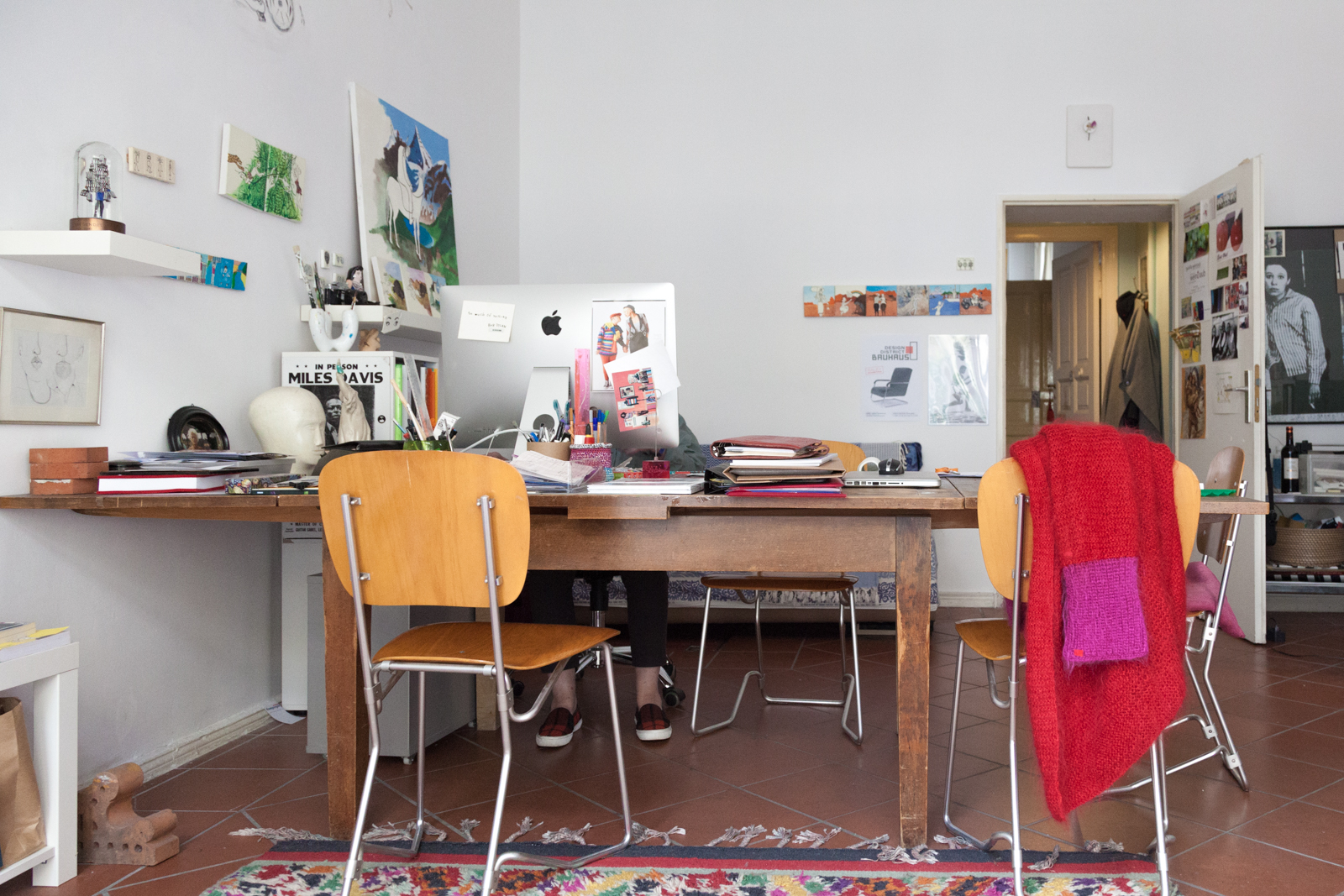 Can you find her?
You can find Gunilla on Instagram (@gunillaart) and check out her Webpage which is at the moment under construction.
Listen to our talk here or on Soundcloud

By the way, this is a cardigan she knitted and lent it to me that day.