#berlin #event #exhibition #photography
there is a park in sunny california wich is called echo park, that is where her name comes from, echo girl aka antje schubert. a girl from germany living in los angeles discovering the city through her eyes, but more through her lense. the results are colourful, mood lightening pictures (limited edition), framed in beautiful handmade frames.
when i went to galerie hiltawsky i was interested in what makes a berlin girl go to los angeles? etc. i did not expect to fell in love with these sunny pieces of photography and frame art. the combination is very special, you know it is not finished when the photographer presses the button, in this case it starts. which wood, which form … and ends up in a relationship.
the exhibition is still up till saturday the 6th of april so go.
more pictures of the artwork on facebook
I had a great talk with the artist about life and colour and how art is influencing your life. when she tells you about her  rides with the vespa through los angeles you are almost able to hear the noise of the vespa and the sound of the city. it was a big pleasure  to meet her and i am looking forward to do so  again.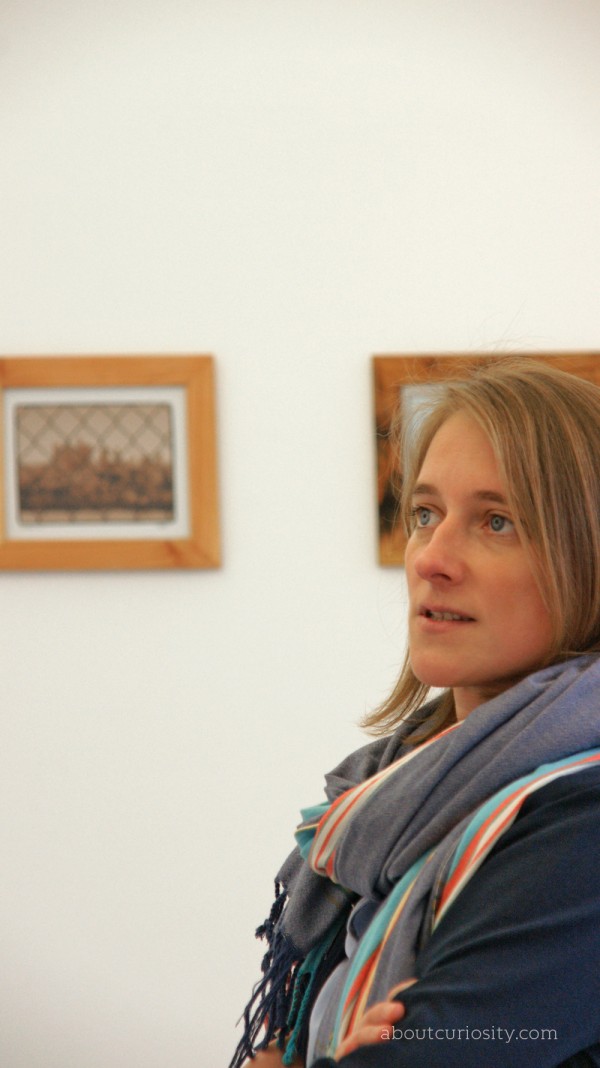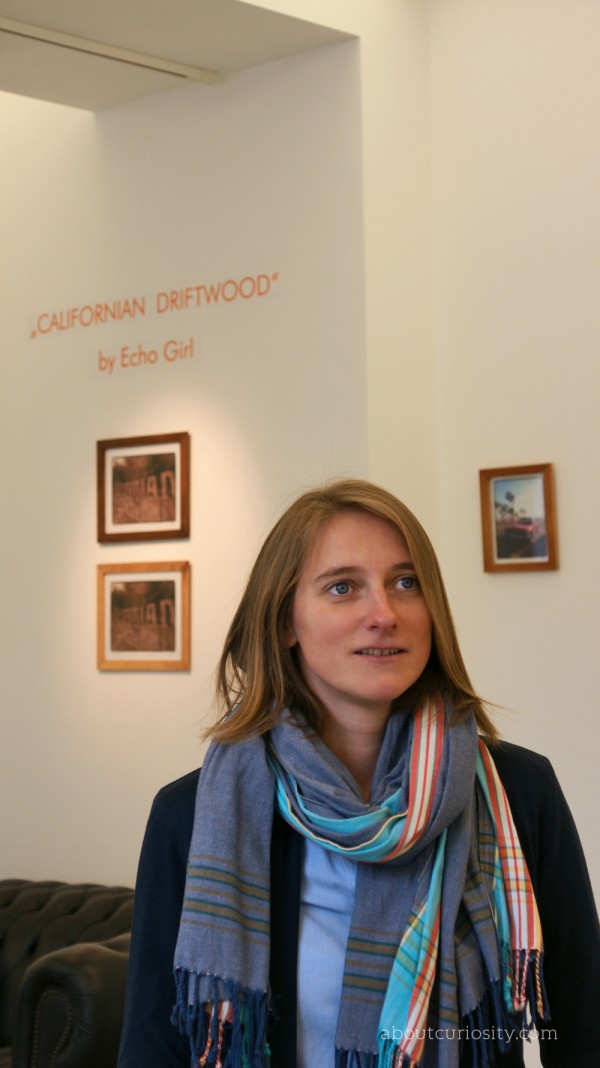 Questions & Answers
Where does your name comes from?
My artist name hints to the neighborhood Echo Park, where we live. It is the eastern end of Sunset Blvd. between Silver Lake and Chinatown. You can compare it to Berlin´s Kreuzberg/Friedrichshain, its an area where are a lot of hipsters, artists and musician living and people are using skateboards or actually walking to get around. It is Los Angeles Nouveau.
Where do you come from?
Born in Dresden and raised in Berlin
Where do you live now?
Berlin & Los Angeles
When you think of berlin, what comes into your mind?
I love the Berlinale and the atmosphere it brings to Berlin. I love my neighborhood Berlin-Mitte, here you don´t need a car, everything is so conveniently close and I like the international feel.
When you think of los angeles, what comes into your mind?
It is Berlins sister city in more ways then one. I ride my Vespa every day – I like the sunshine and the special colors the light conveys. You can always discover something new, the city is so diverse litteraly every neighborhood seems like another country. Especially around Downtown L.A. every day there seems to be new street art poping up. By capturing this volatile art with my camera I´m trying to keep it alive. My passion for street art is what brought me to photography in the first place.
What was your first camera?
My first compact camera was the Olympus µ-II which my parents gave me as a present in 1996. Funny that I´m now using a Olympus again – the new OMD-EM5, which I find fantastic. Why? It is light, fast, pretty and just as good or even better than a NIKON or CANON SLR.
Your photographs are so colourful, what means colour for you?
optimism, positiv energy, holidays, variety, possibilities
what are your next plans in photography projects?
German speaking actors
you ar ebuilding your own frames, why?
I´m handcrafting my frames in our garden in L.A., so I´m out in the sun, the nature, working with natural materials while contemplating and creating something new with my hands.
where does the wood comes from?
I find stuff in my neighborhood, old furniture that people are throwing away. So, I give wooden things a second life.
how did you learned to build frames?
trial and error
how important is it for to build your own frames?
they come together like yin and yang.
your pictures are impressions of the american live, how do you find your motifs?
It is a fascinating way of finding roadside attractions – old motels, signs and cars, that I fading away out of everyday American life.
are you relegious?
I believe in good & bad karma. As they say: What goes aroung, comes around.
how do you imagining the life you wish for?
I´m living it.
any wishes for the future?
Who knows what the future holds.
where & when
the exhibition is till saturday the 6th of april 2013 at galerie hiltawsky, Tucholskystraße 41, 10117 Berlin
T +49 (0)171 81 34 567

View Larger Map