In almost every City in the World is a luxurious Hotel and I love them, even travelling cheap or Backpacking I usually visit one.
In general, even as a backpacker, you get treated better than in most cheap Hotels. The Staff usually know that you could be anything (besides from being a human being with the right to being treated respectfully) – a famous film director, an actor on a sabbatical, or bill gates etc. They are experienced and it is their goal to make a great experience for their guests, even the temporary ones.
So I usually go in and have a tea or champagne. It was obvious that the Grand Hotel Palazzo Livorno isn't that used to people just coming in and asking for the rooftop terrace to have a tea, but they were very friendly. The terrace itself is amazing. The view is breathtaking.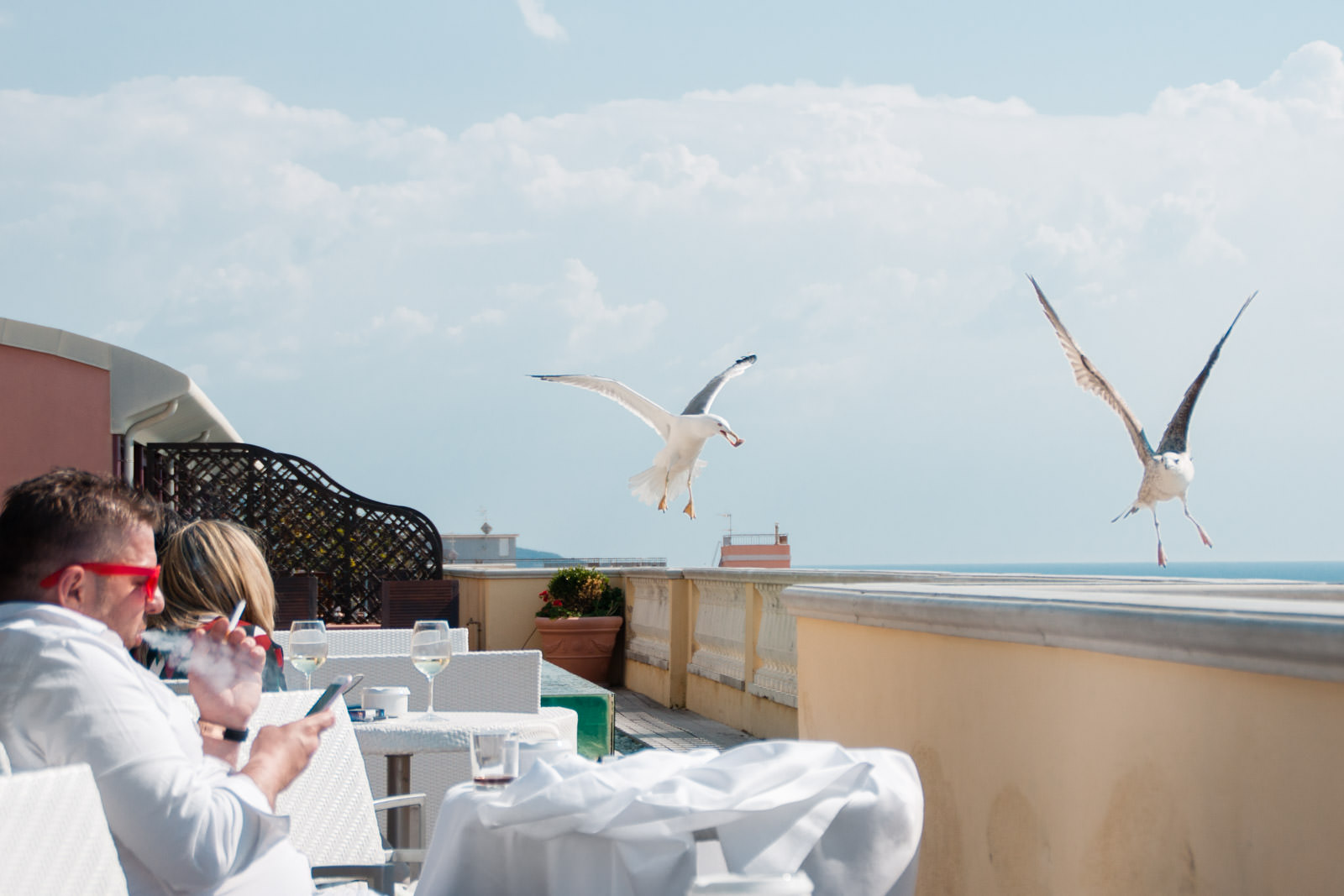 Mobile snaps from the Grand Hotel Palazzo Livorno Rooftop Terrace: