There is a lovely new place on Kantstrasse. Close to the Fussgängerzone. Unfortunately for them they just opened and at the same time just in front of their Coffeeshop, a construction site took place as well. Well, the owner seems to be up for a challenge. He was super friendly and kind of amused and stoic about it.
House of Greens offers food and everything around their homegrown microgreens. Just next to the coffee shop is a small greenhouse. whatever you choose, it will be with super fresh and crunchy greens. We had a wrap filled with salmon and greens. Plainly delicious. And very good coffee as well, you can choose your kind of milk, of course. On that day they just created a little sweet treat – filled dates with micro green topping – yum.
Here are some mobile snaps (the wrap is missing, I was too hungry).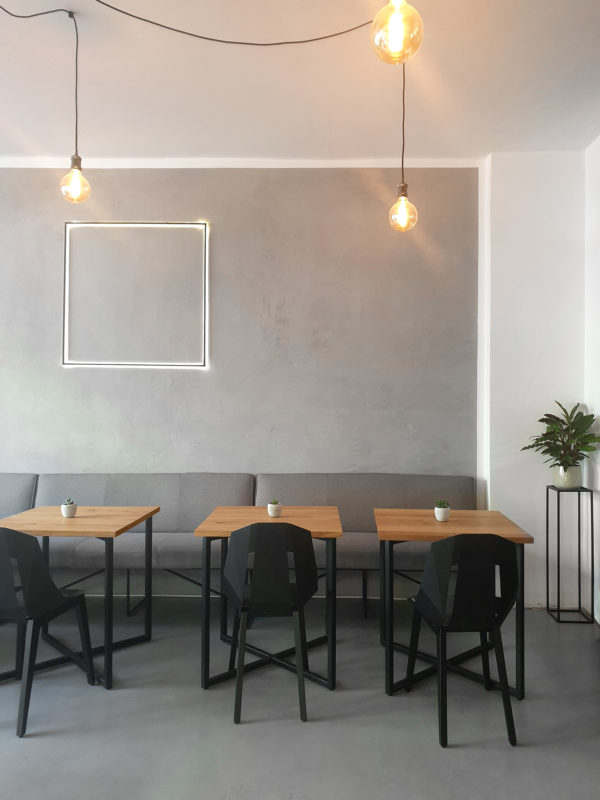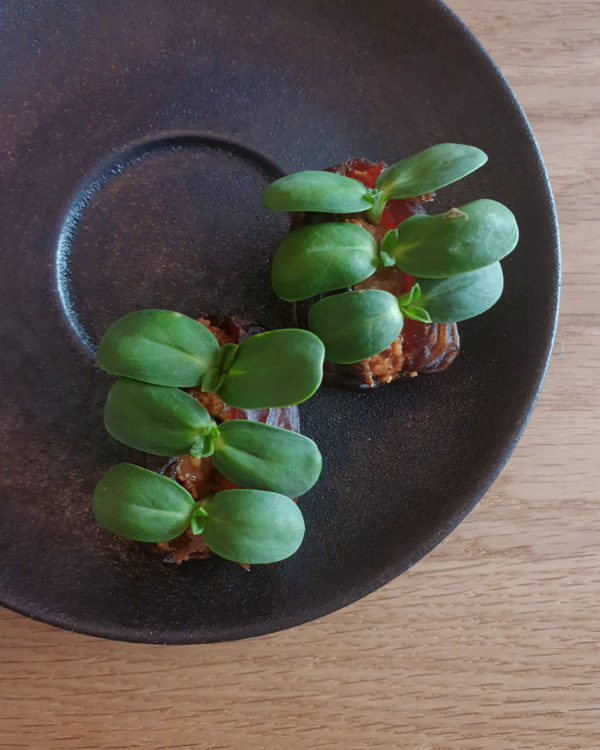 Kantstr. 105
10627 Berlin
Mo, Mi-Fr: 7:30 Uhr bis 17 Uhr
Sa, So: 9 Uhr bis 17 Uhr
Di: Ruhetag