@fortscafe @TCMargate @thegreedycow @aleandcider #margate #thanet
we arrived in ramsgate on a friday night and decided first thing on saturday morning to go to margate for breakfast and a quick visit to the turner contemporary. just to give us a bit of time to arrive mentally as well. it was quite a while since my last visit in ramsgate. so we bought some dayrider tickets, took the bus to margate, had breakfast at fort's cafe, did a walk on the sea side, visited the turner contemporary, i got a lovely present from my boyfriend, jonathan got a haircut, we had lunch at the greedy cow (i love the cheddar tomato pesto sandwich), went over to the lifeboat ale and cider pub, bumped into some lovely friends, angela & greg, took the bus home, were totally exhausted, had early bedtime. phew!
see some of the results here :-)
full english breakfast at fort's hill cafe
Jonathan obviously enjoying his first full english breakfast since month  :-)
that's me toast and jam, no i am not on a diet. i am just not sooo into full english
walk on margate's sea side
the turner contemporary and it's beautiful architecture and view!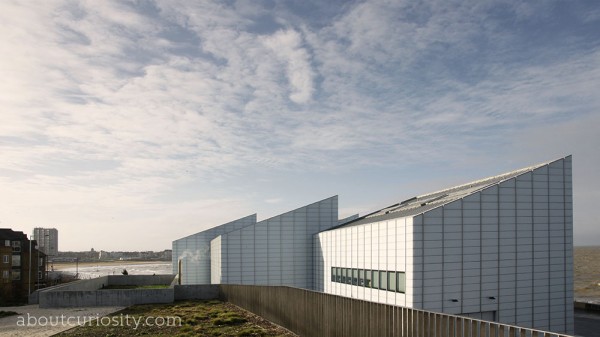 right away touched by this amazing sculptures from juan muñoz. And there is an amazing exhibition of the art from dorothy cross as well!
the beautiful, and sometimes smelly, bay of margate
someone had a haircut :-)
that's it…. was too tired, unfortunately no pictures from the greedy cow lunch, the lifeboat, angela & greg