yesterday was an event in the gemäldegalerie "große weine – große kunst" by the deutsche verband der prädikatsweingüter (VDP), you got the possibility to try some of the best wines from germany. I went with my friend carla (you might already know her) and we had lot's of fun. as you see below:
you know i have a soft spot for champagne and don't like sekt, but this german riesling sekt was not bad at all.
these beautiful labels are photographs of the sculptures of the wife from the wine maker
this picture is especially for my mum, the vineyard is in würtemberg
poor carla, she might have got strange looks running around with two glasses all the time, :-) but to be honest it was mine glas she had to take care of (you leave 10.-€ deposit for a glass)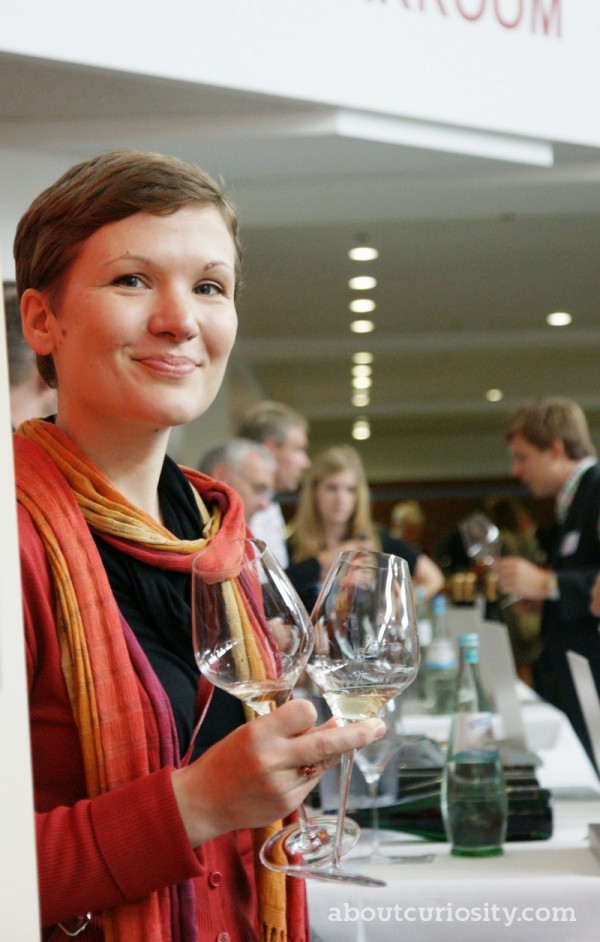 ok, let's see what's next?