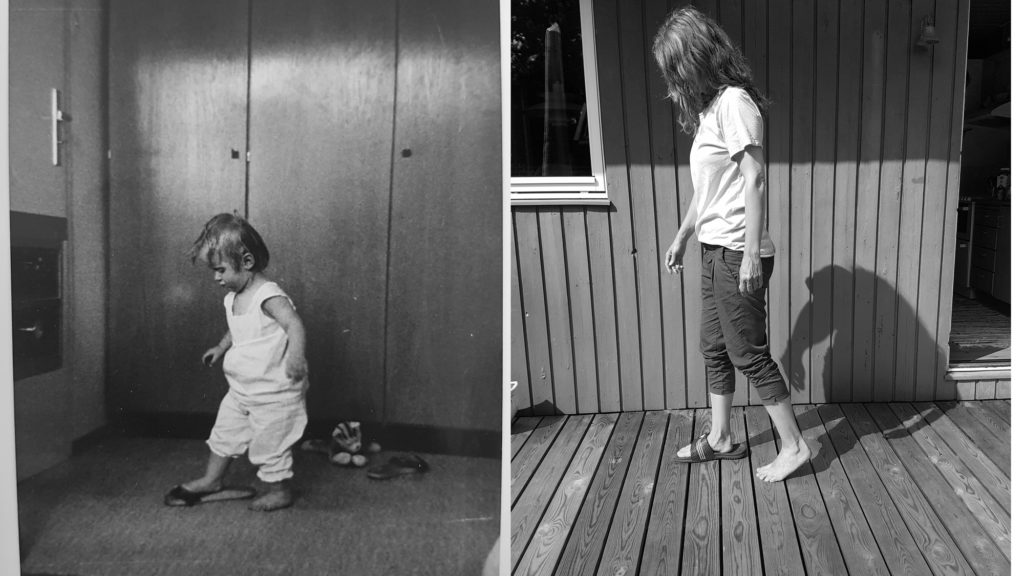 That is me. Then and now.
Bringing life into perspective.
There will always be a shoe, slightly too big.
No need to freak out!
Living in germany in the artist scene you kind of expect an open mind towards feminism, to be honest. I didn't expect it to be a "thing" anymore at all.
What would you think, suddenly seeing lots of blue trees in the forest on a morning walk? It's kind of surreal and kind…
This article is the last one of a series of posts I started here. It turned out it was quite a naive idea I had then and I did not know how much work it would be and how much it would influence me.
Cheesy title alarm. I had a %&$§ week, one of those weeks the only thing one can hope for is – it will…
We use cookies on our website to give you the most relevant experience by remembering your preferences and repeat visits. By clicking "Accept All", you consent to the use of ALL the cookies. However, you may visit "Cookie Settings" to provide a controlled consent.
Privacy Overview
This website uses cookies to improve your experience while you navigate through the website. Out of these, the cookies that are categorized as necessary are stored on your browser as they are essential for the working of basic functionalities of the website. We also use third-party cookies that help us analyze and understand how you use this website. These cookies will be stored in your browser only with your consent. You also have the option to opt-out of these cookies. But opting out of some of these cookies may affect your browsing experience.